Products
HomepageProductsMetal paintsPrimersZG 17
ZG 17
Priming epoxy high-solid paint (2 in 1)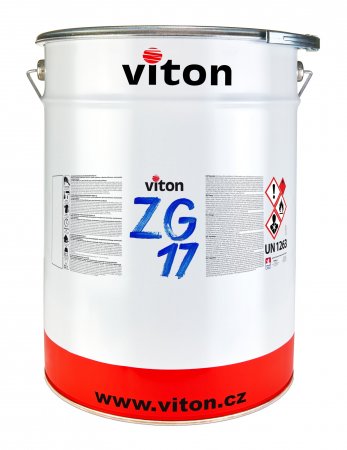 Priming coat in severe corrosive atmospheric environment. Suitable for coating of steel structures of bridges, waterworks, stables,
dairies, laundries, cans, residential containers, conveyors, production lines, machinery and equipment, tanks, vans, underground
tanks, pipes and mineral substrates Very high adhesion, corrosive, mechanical and chemical resistance. Resistant against petroleum
substances, oils and grease, increased humidity, permanent submersion, dilute acid and alkali solutions. Can be applied by a roller,
brush or airless-spraying. Appropriate top coats PE 33, PE 73, PE 84 or ZE 53 apply after 30 minutes, for higher hardness and faster
drying after 16 hours.
| | |
| --- | --- |
| Segment: | solvent-born |
| Substrate: | concrete, galvanized steel, new steel - mechanically cleaned, new steel - manually cleaned, stainless steel, aluminium, měď |
| Paint type: | 2C epoxide |
| Usage: | primer |